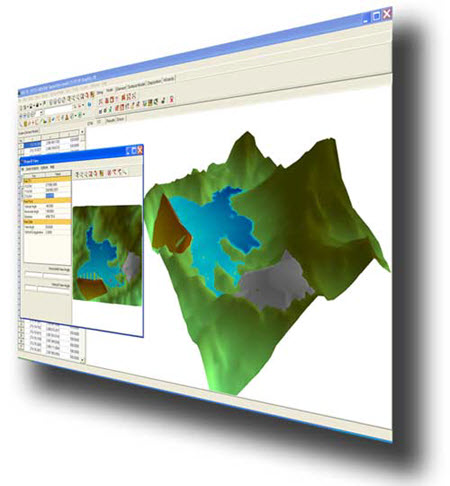 Rift TD is an advanced three-dimensional Digital Terrain Model, specifically developed to model tailings deposition.
Rift TD allows the rapid assessment of deposition scenarios and their impact on ponds. The software's deposition modelling capabilities include point, upstream, downstream and centreline deposition.
DXF data files or ASCII survey points can be imported to easily generate surfaces.
Rift TD is self contained and not reliant on other software.
Features include:-
Non-linear beach profiles
Tailings flow down valleys and around obstacles
Multiple deposition node and/or deposition line definitions
Deposition points that move automatically in space