To extract a Longitudinal Section:
•Either:
oClick Strings > Extract Long Section; or
oClick the Extract Longitudinal Section Tool-button.
•Select a String if more then one String is defined:
oClick close to String on the DTM View to select it.
oConfirm the selected String.
oClick OK.
•Indicate the surface along which to extract the Longitudinal Section.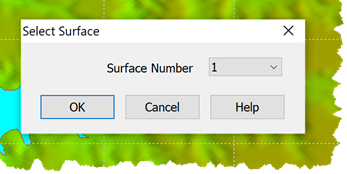 •Click OK.
•Rift TD displays the longitudinal section on the Long Section Form.